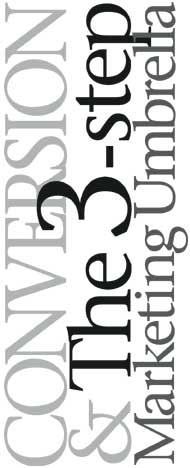 We will convert your printed data, like catalogs, sales literature, price lists, and ordering information to an interactive CD presentation. Clients can search for your products on the CD and copy and paste information to their own proposal for sales.
Or we can use printed material for conversion to education and training aids.
The same information can also be converted to web pages, for internet access.
For a description of our 3 step marketing umbrella click here